The Shop allows a player to purchase Booster Decks, Avatars, and Orbs. These can be purchased with gold that is gained in-game, or with real money.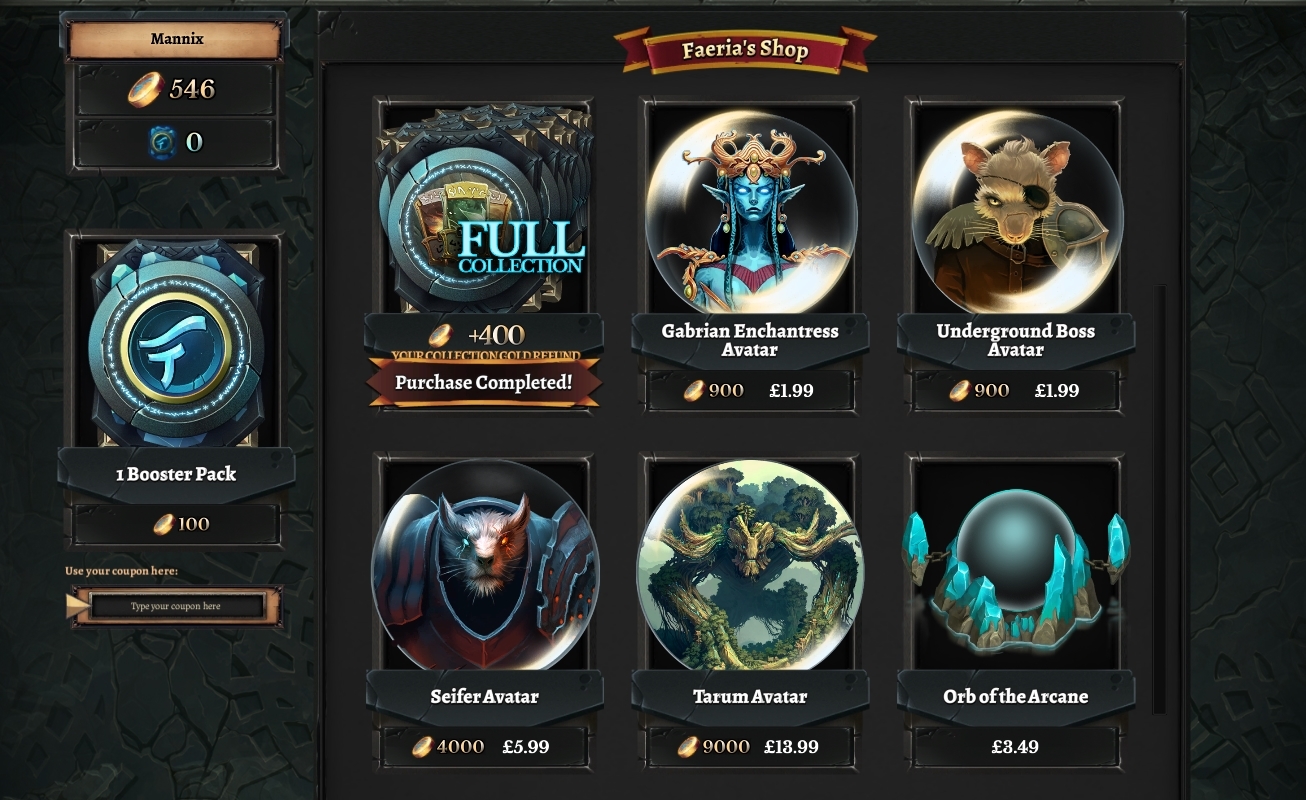 If you wish to purchase a shop item you first need to select it to be given the options available.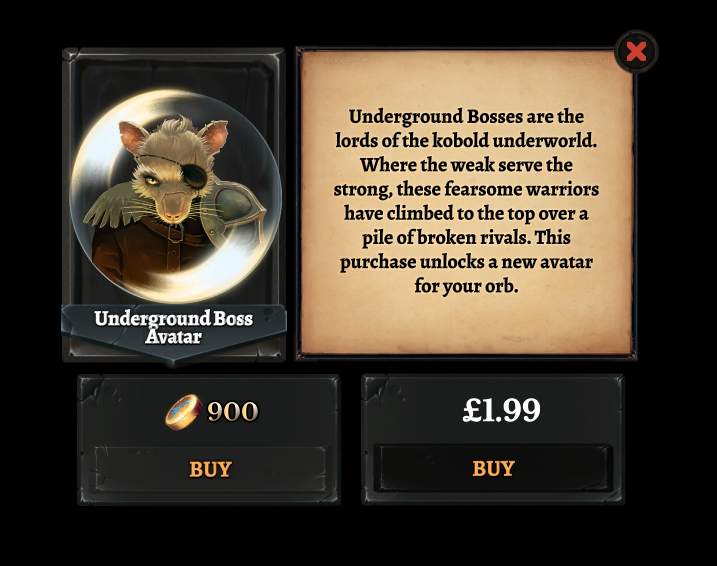 Someday I'll have enough gold to buy that avatar...
To confirm the currency you wish to purchase the item with, you need to select the 'Buy' button underneath it.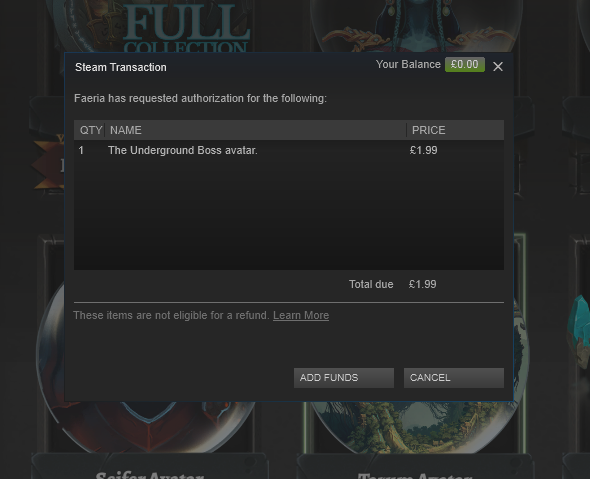 If you have chosen to purchase the item with real world currency, then the Steam Overlay will appear and ask if you wish to add funds to your account to purchase the item.
If you experience any issues with this process then you can check Steams own Billing support pages 
here.
If the 'Buy' button is unresponsive then this article may be of assistance.